Landlord tenant law refers to the myriad of protections and regulations that enable a person to possess property and commercial space, either as a landlord (property owner), or a tenant (person who leases property from the owner). Rental housing laws are created to safeguard the landlord-tenant relationship.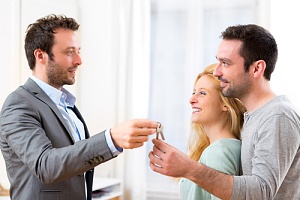 For both landlords and tenants, compliance with federal, state and local laws is essential, and benefits both parties. In situations where one party treats the other unfairly, landlord tenant law allows either party to take the dispute to a court of law to ensure that their rights are protected.
Representation For Landlords
There are many situations in which landlord tenant law applies. The Fair Housing Act, for example, prohibits landlords to discriminate due to race, color, national origin, religion, age, sex, familial status or disability, and prevents landlords from advertising their properties to certain groups of people. State-specific laws may determine the terms and conditions that can be set concerning a lease, lease termination, how evictions and security deposits are handled, among other things.
Representation For Tenants
Moreover, most landlord-tenant laws protect a tenant's right to quiet enjoyment (living without being frequently disturbed), and ensure that the rental unit is in a safe, habitable condition. Likewise, tenants are required to both use the space legally and leave when legally evicted. Lease agreements, on the other hand, may require the tenant to pay a security deposit to cover the cost of damages (or not paying their lease), and require the landlord to respond to and fix any damages in a timely manner.
Experienced Landlord Tenant Law Attorneys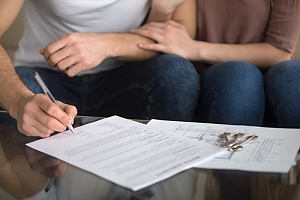 If you feel that you are being illegally taken advantage of, working with a landlord tenant law attorney who understands the landlord-tenant laws specific to your state and city can be an invaluable service. A landlord-tenant attorney can assess your situation and determine if it warrants a formal court proceeding. Walton & Adams, P.C. handles all types of landlord and tenant litigation services, including:
Preparation, negotiation and review of residential and commercial leases for landlords and tenants
Contract disputes and evictions litigation
Unlawful detainers
Collections issues (including rent in arrears)
Property damage claims
Security deposit disputes
Foreclosure eviction and defense
State and federal appeals
Our experienced attorneys will work with you to realize a timely and satisfactory resolution to these matters, with a preference to avoid formal court action whenever possible.