Walton & Adams, P.C. litigation attorneys have extensive and wide-ranging experience in all elements of litigation before federal, state, and local courts and authorities. Our litigation attorneys manage a vast range of disputed issues on behalf of small, mid-size and large companies and individuals, both regionally and nationwide, and in close cooperation with the company's other practice areas.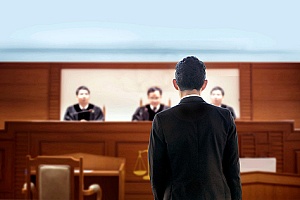 We have a specific background in the management of complicated business and commercial, contract and real estate litigation, in many cases coordinating multiple and recurring litigation matters for our clients on a nationwide basis.
Our Methodology
We work closely with our customers to define their goals for litigation and map a strategy for achieving them. This approach lends itself well to the vast variety of cases we encounter, with some requiring litigation of a company or private interest, while others more suitable for negotiation, mediation or arbitration. Regardless of the circumstance, we provide each of our clients candid dispute evaluations and risk-benefit analyses to help them take the most appropriate and effective approach based on their unique situation and goals.
We employ advanced research methodologies, cost-effective information management resources, and efficient pre-trial investigation and case management. Evidence is gathered and presented using the latest techniques and tools, while our experienced attorneys leverage their indelible knowledge to deliver a powerful and persuasive presentation for our clients.
Litigation Practice Areas
For more information regarding our unique litigation capabilities, explore our litigation practice areas below:
Business & Commercial Litigation
As a business-focused law firm, Walton & Adams, P.C. regularly represents clients in a wide array of business disputes, including contract disputes, business fraud, conspiracy, business torts, unfair trade practice, and commercial and shareholder litigation, among others. In close coordination with our other litigation administration groups, our litigation attorneys are also experienced at managing probate disputes and tax controversy matters, appearing before the federal and state courts, the IRS, and state and local agencies.
Contract Litigation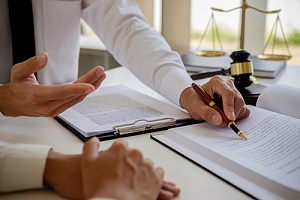 Our contract litigation attorneys have extensive experience in disputing/defending all manner of contracts with customers, vendors, and lenders across a range of industries, including supply contracts, requirements contracts, fixed price contracts, cost-reimbursement contracts, and loan and workout agreements. We are also adept at litigating sales invoices and confirmations, purchase orders, consignment agreements, and other documents used in the day-to-day operations of most businesses.
Real Estate Litigation
Walton & Adams, P.C. has decades worth of experience in representing renters, buyers, and sellers of commercial real estate property. We provide legal counsel in all areas of property ownership and transaction litigation process, and assist in the interpretation of landlord-tenant contracts, property taxes, and foreclosure processes, as well as the resolution of disputes of land use laws, construction areas, and title and boundary conflicts. We also represent clients in actions to contest or defend the acquisition, development, financing and leasing of commercial real estate, litigating disputes when necessary.